当店の得意とする縮毛矯正、様々な人種のお客様を施術して来た経験により、より深く、知識を得ております。NYにいた頃は、メーカー様と組んで、アメリカでの促進に務めたお陰で、爆発的な人気を起こさせました。そのお陰で、多数の人種、髪質に携わって来たので、かなりの知識を得る事が出来ました。
日本人の方の縮毛矯正は、外国人の方に比べると、随分簡単で、とても簡単に扱えます。
ただ、真っ直ぐ伸ばすだけではなく、ふんわりと、自然なストレートを作り出すのが、当店の手法です。髪質改善として、タンパク質を髪の中に浸透させたり、水分補給をして、ツヤを再現させたりと、髪が傷むというイメージも、全く持つ必要ございませんので、安心して、ご依頼ください。

The Japanese Hair Straightening is the most amazing hair transformation of your hair to be shinny, silky and soft texture to create.
If you have wavy, curly and frizzy hair that you wish to have naturally straight hair look, please ask Yoshiko for best result.
Stylist Yoshiko has tons of experience to made so many type of hair to be beautiful straight hair that you won't never regret to have this service.
Please ask Yoshiko for more details.
Before :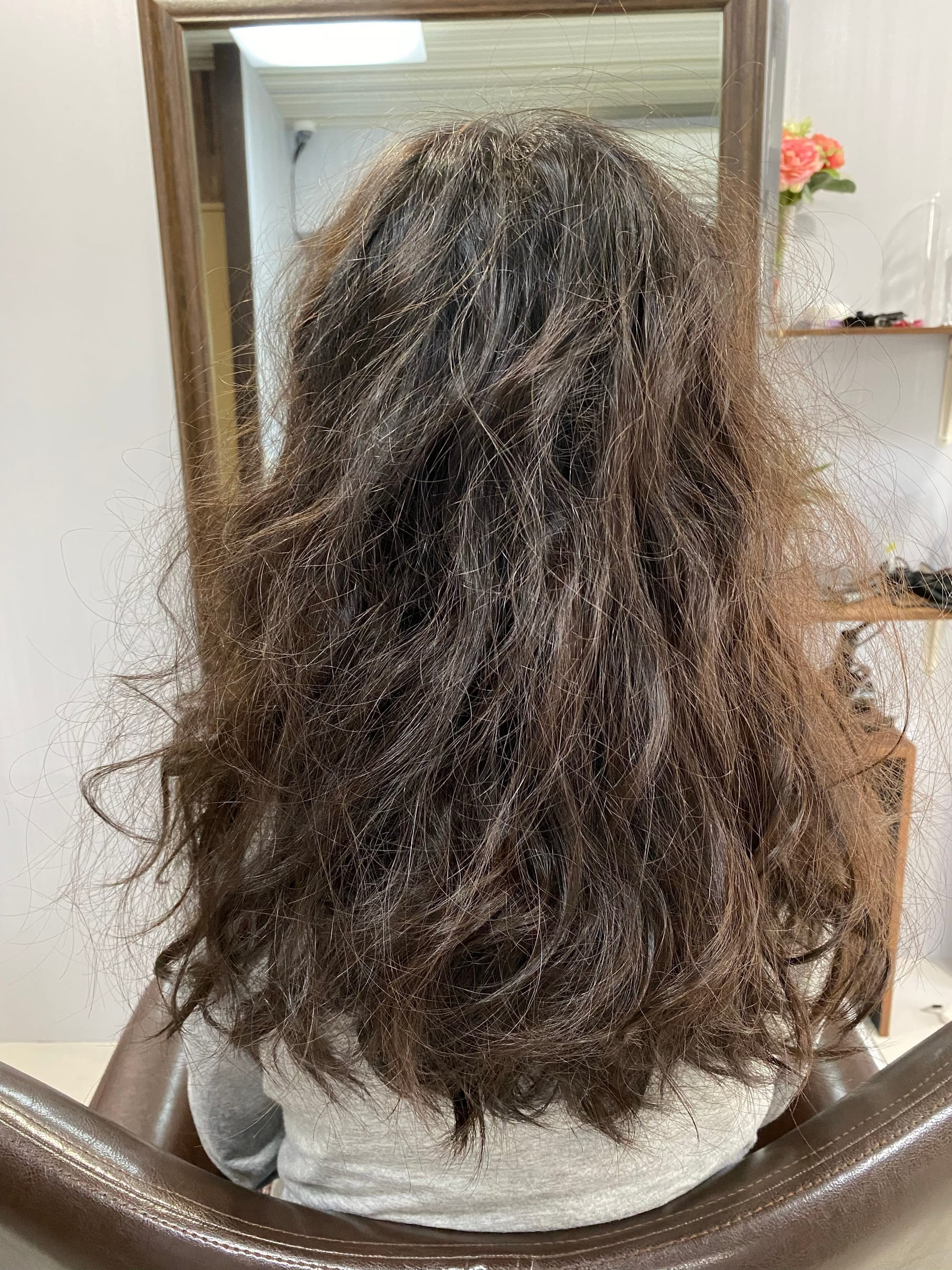 After :